Lorraine Foley M.D., MBA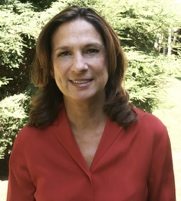 It was a great pleasure to become President of the Society for Airway Management (SAM) this year as our annual meeting was held in Atlanta Georgia. It was 21 years ago, as one of the founding members, that I attended the first meeting in Atlanta to form the Charter for SAM with Dr. Andy Ovassapian. To commemorate this we had an outstanding 19th Annual Meeting chaired by Dr. Felipe Urdaneta.
SAM's goals and involvement in airway management for the 21st century is a global initiative to increase patient safety through technology, training, and collaboration. In order to discuss this, it is important to discuss the past and present as well.
Airway equipment and technology has proliferated over the past 20 years. In the first years of our annual meeting our airway workshops consisted of perhaps 10 stations such as: adult flexible fiberoptic bronchoscope (FOB), pediatric FOB, and classic Laryngeal Mask Airway (LMA). Now we have 11 rooms with 4-5 stations in each room. Equipment has come and gone. The COPA, Combitube, and even my Foley Airway Stylet (used to intubate through the Intubating LMA) are no longer available. The Bullard or Wu Scopes, original indirect laryngoscopes, have been replaced with video laryngoscopes. The light wand, a blind technique, has been replaced by optical rigid stylets. In the 21st century we will be seeing ultrasound as a new tool for airway management. We have been teaching identification of the cricothyroid membrane at our airway workshops with Dr. Michael Kristensen, who has published many papers on it. But ultrasound is also being used to help predict a difficult intubation, identify pathology of the airway prior to intubation, and ascertain placement of the endotracheal tube (ETT) and ventilation of the lungs after intubation. Dr. Scott Segal presented new technology to improve accurate classification of a difficult intubation by a computerized facial analysis. And hopefully next year we will be seeing the Ohio State University scope, a robotic type system for intubation.
Will the video laryngoscope replace direct laryngoscopy? Or as video laryngoscopy becomes the first line for intubation, will the direct laryngoscope become the rescue device and be placed on the difficult airway cart? And are we going to see decreased usage of the fiberoptic bronchoscope as residents are being trained less and less in its use?
What is the new gold standard? There are multiple difficult airway guidelines such as those of the American Society of Anesthesiologists (ASA), Difficult Airway Society (DAS—UK), and Canadian Airway Task Force to name a few, all of which have limitations due to the lack of validation in clinical trials.
Even with all this new great airway technology over the past 10-20 years, we are still having problems with bad outcomes and patient safety in airway management. As the 4th National Audit Project (NAP4), and ASA closed claims analysis (CCA) have shown, there are two areas that need to be improved. First is the technical aspect of knowing how to use the equipment, and having equipment available. Second is the non-technical aspect or HUMAN FACTORS, such as clinical judgement, situational awareness, communication, and teamwork. This is supported by the NAP4, which showed that even when a difficult intubation was anticipated, the anesthesiologist proceeded with the induction of general anesthesia in 81% of cases.
The challenge of training, which has been a controversy for years, begs a question: For "Practicing" on patients for elective surgery, is the risk greater than the benefit? My feeling is that the benefit of practicing and maintaining skills for usage of airway equipment is greater, because when a difficult airway is encountered, it will not be the first or second time one has used the equipment.
Airway training varies amongst different institutions due to availability of equipment as well as the staff teaching it. There is NO STANDARDIZATION. An example is a recent survey done in the UK that showed only 6% of hospitals had video laryngoscopes, and of those, some were locked up for emergencies. And lastly, one cannot teach anyone who does not want to learn. As SAM was being formed, I had colleagues ask, "Why do we need a society for airway management? Aren't we all trained how to intubate?" If that was the case, we would not have the outcomes we have in the ASA CCA and NAP4.
Mannequins are used to teach technical training and increase the slope of the learning curve. As we go into the 21st century, mannequins are becoming closer in simulation to humans. But they do not help teach the non-technical human factors. Airway simulation centers at this time are being conducted to help teach human skills, but problems include: they are expensive to run, have limited access, and there are no standards or benchmarks.
Advanced Airway Management Fellowships are being offered. Presently Dr. Tracey Straker (Montefiore Hospital in New York), and Dr. Richard Cooper (Toronto General Hospital in Toronto) offer fellowships. It is the charge of the SAM Trainee Committee to gather information on each advanced airway management fellowship in order for it to be placed on the SAM Website. So please contact Dr. Tracey Straker if you have such information.
Collaboration now and in the future is very important for improving patient safety in airway management. As reported in the ASA CCA and NAP4, the increase in airway problems that lead to morbidity and mortality outside operating rooms (ORs), were due to a lack of available equipment, experienced personal, and/or recognition of a difficult airway. One of the first reports of a collaborative team on airway management outside the OR was by Dr. Lynette Mark and Dr. Lauren Berkow with the Difficult Airway Response Team (DART) Program at Johns Hopkins Hospital in Baltimore. They addressed these problems by setting up difficult airway carts at strategic locations throughout the hospital, with an emergency team composed of anesthesia, ear, nose and throat (ENT), and other support staff to manage the airway. We are now seeing the Safer Airway model that provides an integrated set of validated best practices and resources for a comprehensive and coordinated approach for intubation in the hospital, regardless of size and location. (www.SaferAirway.org)
We are also seeing further international collaboration amongst different airway societies. Last year in 2015, SAM and DAS who were formed in parallel 21 years ago, had its first World Airway Management Meeting (WAMM) in Dublin Ireland. There were over 1800 attendees from 58 countries, spanning 6 continents. What a NATO of airway fanatics all in one place. This year with its Special Projects Committee and International Liaison Committee, SAM has voted in bylaws for International SAM Chapters. These can be found on the SAM website. We now have eight Chapters who will be contributing to SAM.
The Society for Airway Management is as good as its members. This year we have initiated self- nomination and colleague nominations for SAM committees, with applications being accepted from April to June. An email will be sent out as a reminder for applications found on-line. SAM committee members are encouraged to attend the Annual Meeting—an important time when all committee members meet in person, to brainstorm ideas. Aside from that, committee members have email communications and/or teleconferences. As our mission states, we are a multi-disciplinary group of caregivers that are interested in airway management. Over my next two years I would like to see SAM continue to grow with new technology and research, greater collaboration, and advanced airway training amongst the different specialties.
Thank you
Lorraine J. Foley, MD, MBA
President, Society for Airway Management