Lorraine Foley M.D., MBA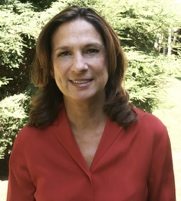 Presidents Message
In the last 5 months as president, I feel SAM has accomplished many things; I would like to summarize the highlights for you.  These achievements would not be possible without the teamwork of the Board of Directors and the committees
The biggest news is a SAM-A&A affiliation with the International Anesthesia Research Society (IARS).   With this affiliation comes benefits.
SAM members wishing to join IARS can receive a discounted affiliation rate using the code "SAM2017" by going through 'join the IARS'
A SAM member will become Section Editor for the Airway Management Section in Anesthesia & Analgesia, SAM' official journal. Nomination form can be found on the Website as well as an email has gone out to all active members. The deadline for application is March 15,2017.
We now have a new and improved SAM website due to all the hard work of our Vice President Felipe Urdaneta MD.  The site is now easier to navigate. To keep up with latest developments and news, check out SAM website: http://samhq.com.
On the website, you will find:
'Article Review of the Month' submitted by the Research Committee members.  You can review the summary, read the article and go to ForMD to discuss your thoughts.
We have a new and improved interactive map for our members (http://samhq.com/sam-around-the -world/)
Test your knowledge with the "Question of the week " section. A question is asked with multiple choice answers. The following week the answer to the question will be posted with references to the answer.
Our international chapters now have a section to submit what is happening in their country.
5., Subspecialty section on Pediatrics, Obstetrics, Trauma and Critical Care, ENT, Pre-Hospital, Thoracic Neurosurgery and Bariatric patients are on the new website. If you as a member would like to submit an article or editorial to any of these subspecialties, please do.
SAM 2017 Annual Scientific and Workshop meeting in Newport Beach, CA is finalized and the brochure is now posted on the SAM website. The theme for this year's meeting: Airway Education, Technology and the Future.
Call for Abstracts for the SAM meeting. Please see below:
Submissions for abstracts will be open on Wednesday, February 1st, 2017 through the following URL: cc/samabstracts2017
This URL will also be available under the Annual Meeting Tab on the SAM website.
Final Submission deadline will be Thursday, June 1st 2017 by Midnight EST.
For any questions regarding abstracts, please email: samabstracts@gmail.com
7. Research Grant Applications are now being accepted. Go to the SAM Website, Resources and research grant. The Deadline is May 15, 2017.
Applications for SAM endorsement for North America and International meetings can be found on the SAM website. If you are a member and running an airway course, you may apply for SAM endorsement.
Coming soon will be a call for nominations for the SAM committees. To be on a committee you must be a member in good standing.  This means that you need to be updated on your membership fees.
Many members ask how they may become more involved.  Being involved in SAM is not only being a committee member.  As a member you may contribute articles to our quarterly Airway gazette, participate in the ForMD, submit a question of the week or anything you might think of that will contribute to SAM. Please contact me, I am always open for new ideas.
I will also like to announce that WAMM 2019 is in the process of being planned.  We are working on the time and place, once they are finalized an announcement will be made. So keep checking the SAM website.
I would like to remind members to please make sure you stay up to date with your membership fees. In order to participate in the benefits of SAM, you must be in good standing.  This message is going out to all active and inactive member, so if you have any questions about your membership, please contact Anne-Marie Prince.
Thank you again for all those who are actively involved with SAM and hope to see all at our 20th SAM annual meeting in sunny Newport Beach, CA.
Best wishes,
Lorraine J. Foley, MD, MBA
President, Society for Airway Management